Happy Halloween!
Although Halloween isn't really celebrated here in the UK (well it's not as big as our American cousins) I wanted to use this spooky day to campaign that Canvas isn't scary. This all came about from watching Jared Stein  CanvasCon Europe 2018 presentation where he focused on 'small change big impact'. Jared pointed out that although big change can happen, if we focused on small change over time this will have big (or even a bigger) impact on an academics learning and teaching. Personally this really spoke to me and it's something I'm trying to develop in our institution.
Since we've had Canvas, we have used the 3E framework to create our staff development plan (we recently presented this at ALT 2018.) The 3E framework is Enhance, Extend and Empower and on a basic level it allows staff and students to use Technology in an incremental way. Just like Jared's 'small change big impact' presentation we want people to use Canvas, but they shouldn't feel scared or overburdened by the scale of the functionality. Some areas I'm trying to get across to our academics
Focus on one piece of functionality

Explore the use of a discussion and where it can sit in your course. Create different discussions for different topics and have them placed throughout a course. Have a discussion at the end of each week to raise questions or thoughts from the topics the students have learned. Use the 'like' functionality to provide quite feedback

Don't put resources/video in isolation

Rather than just show students a YouTube video have it embedded in a discussion or at the start of a quiz.

Students want clear navigation, structure and context.

Give clear instructions of how your course flows or even hide certain areas you know will not be used.
It's so important to build structure in your modules. By weeks, by themes, by sessions, by topics, etc. Having a structure will allow your students to work through in a set order or to easily find information.
From the work we've done with students they don't want simple an endless list of PowerPoints, pdfs or word documents. They want context or a narrative to tell them why this specific document is important to them and how it will them with their learning.
So, we have decided to use twitter as a platform to promote our 'small change big impact' initiative. First, we will have a Halloween video (embarrassing one of me) and then a series of tweets that focus on small elements of Canvas functionality or where they can get support. Check out the twitter feed here.  We would love to see your 'trick or treats' throughout the day by using the hashtag The specified item was not found.
 As it's Bonfire night here in the UK on the 5th November will be discussing 6 ways to make your Pages go off with a Bang (Panopto , H5P, Twitter, etc)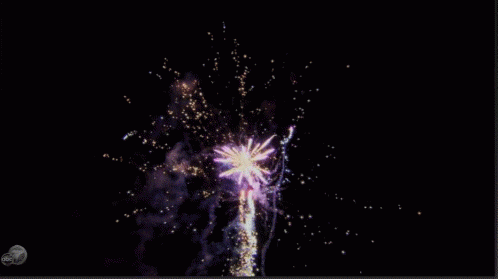 Thanks for reading and sharing!